Why Choose Mini HD 1080P Wireless WiFi IP Security Camera
Infrared night vision

Full HD 1080P videos and photos

Super mini body camera

Loop recording and Charge while recording

Supports Motion detection 
Features:
APP battery capacity display.

Support WiFi remote connection.

Night Vision HD 1080P Camera.

Built-in 12 infrared night vision light.

Support online video playback and download.

Small body, can be loaded into the pocket.

Loop recording, maximum support 64GTF card.

Watch the video and listen to the sound remotely.

Charge while recording, record charging at the same time.

Motion detect alarm function to send information to the phone.

Wi-Fi Remote Control, Support AP P2P & IP 3/4G networkConnect.

The camera to record your life at any time.

Mini, easy to carry, stick on any surface.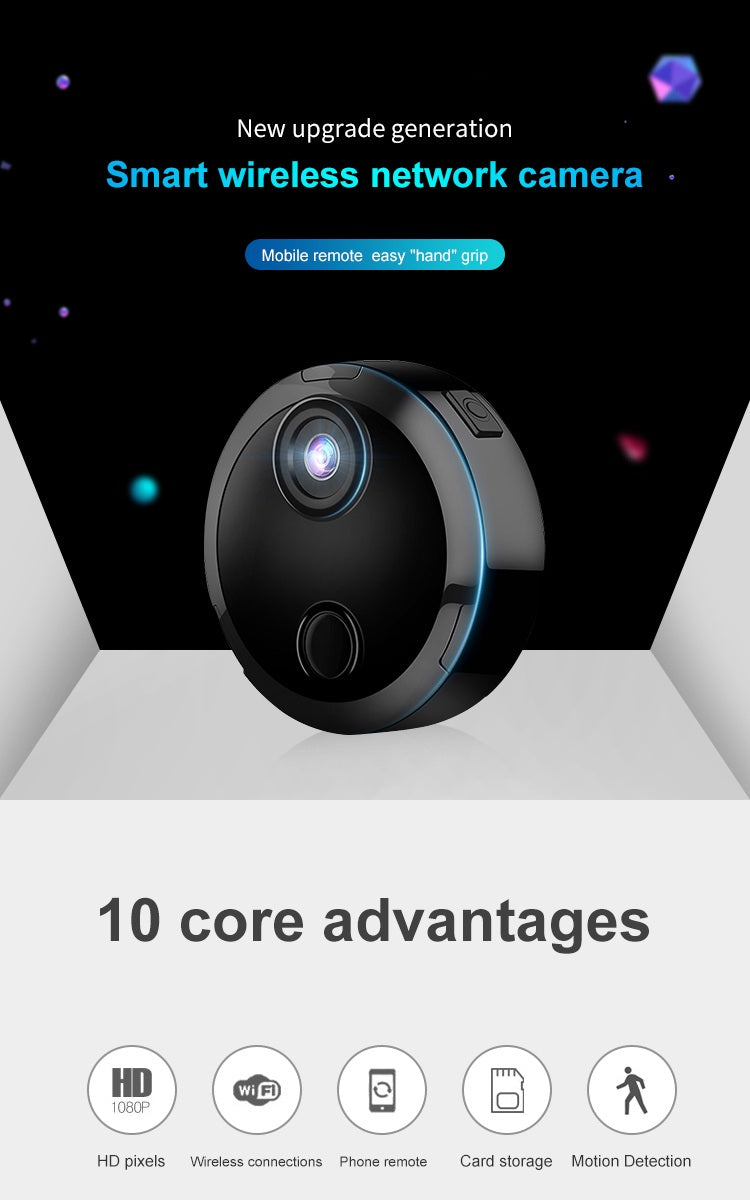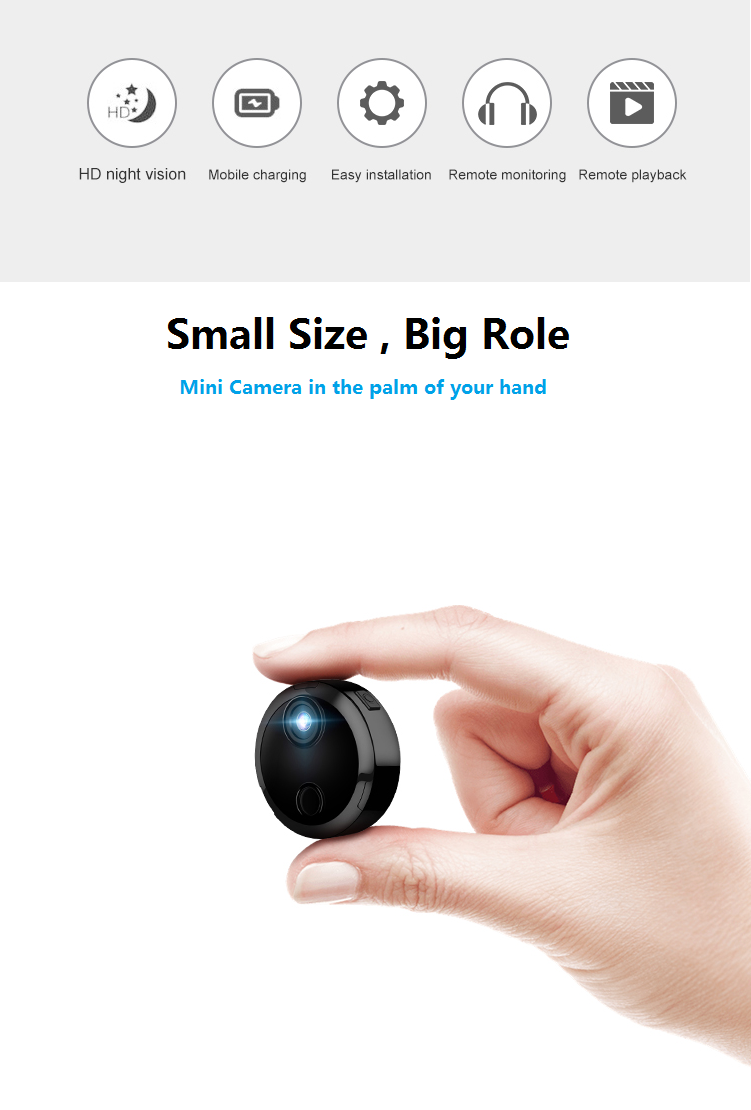 1080P HD Lens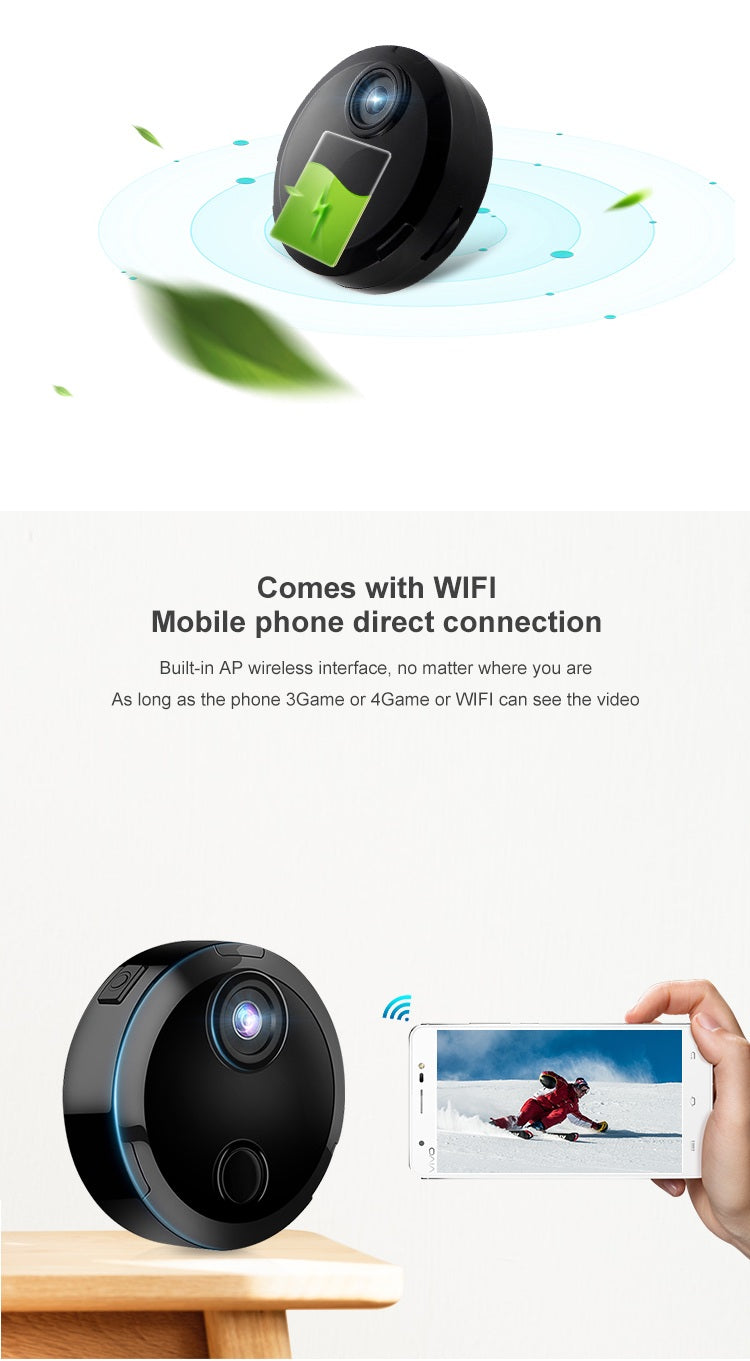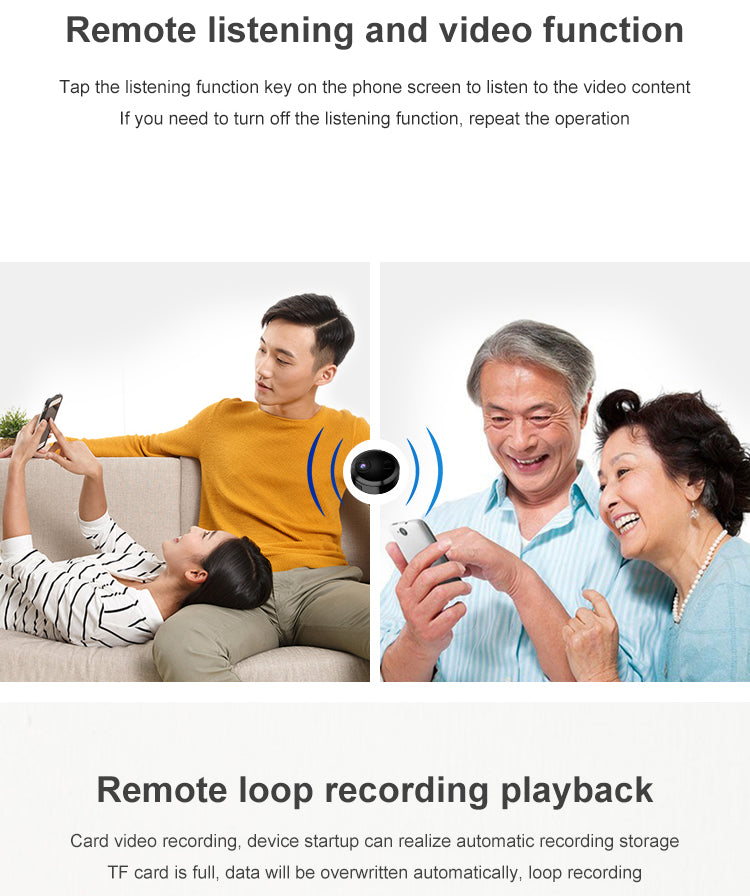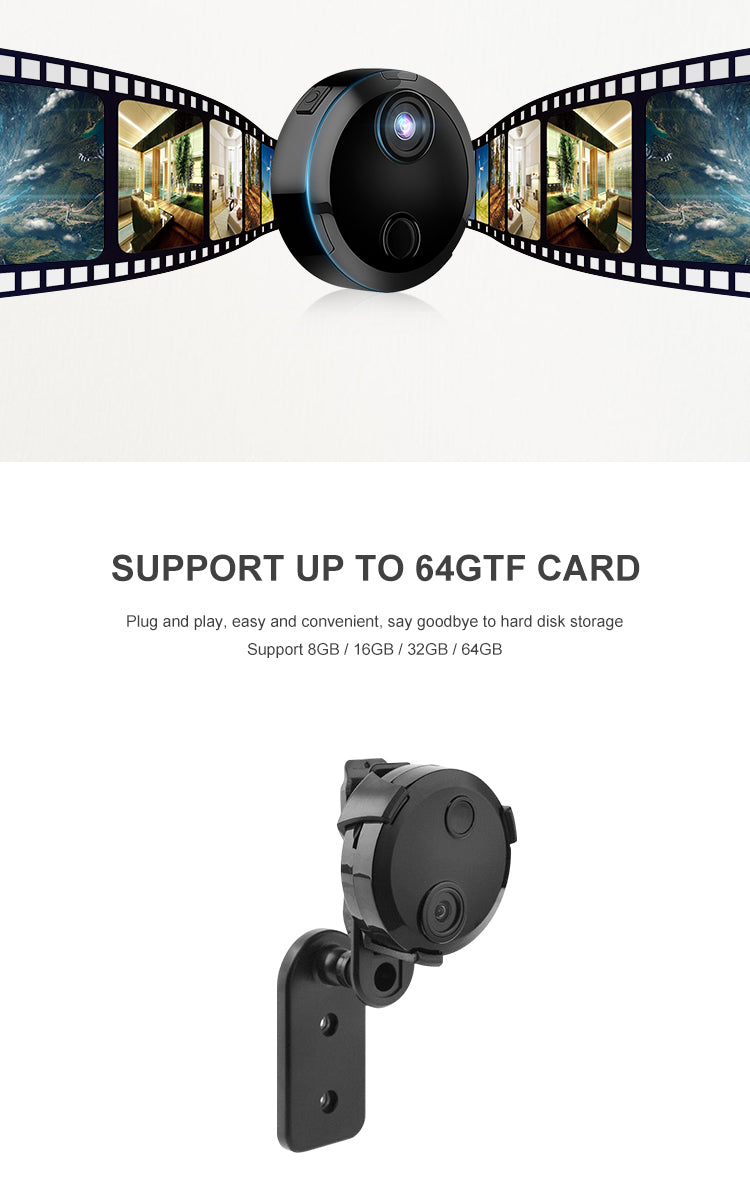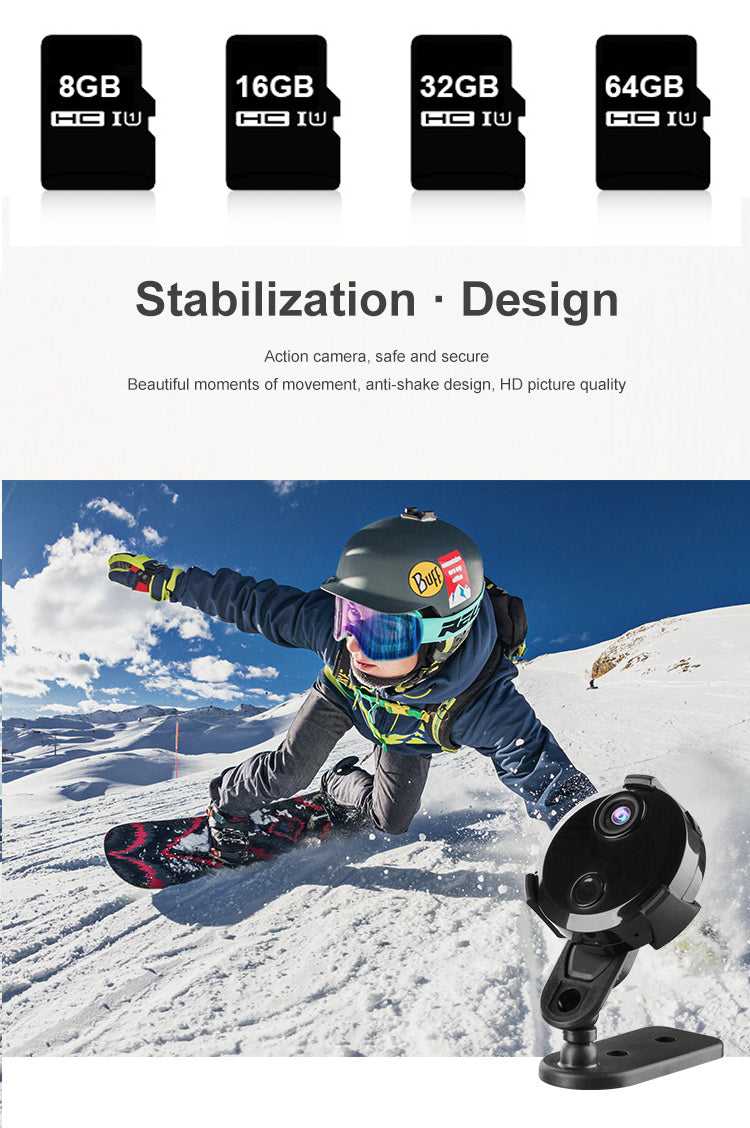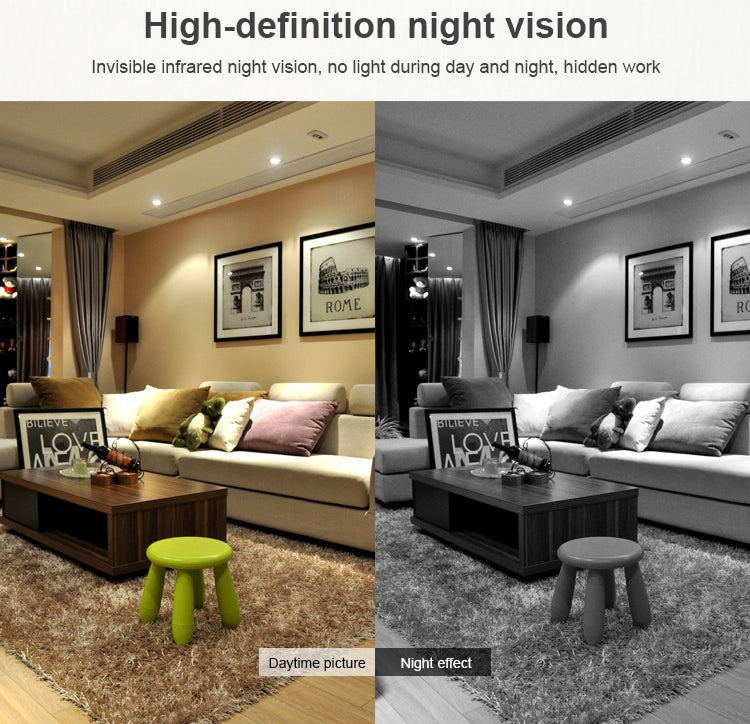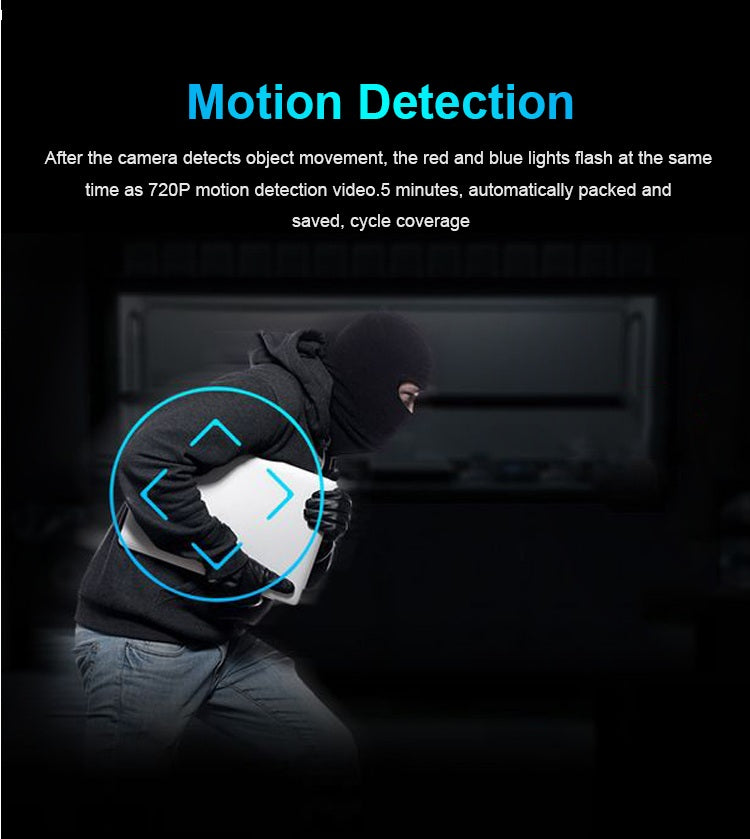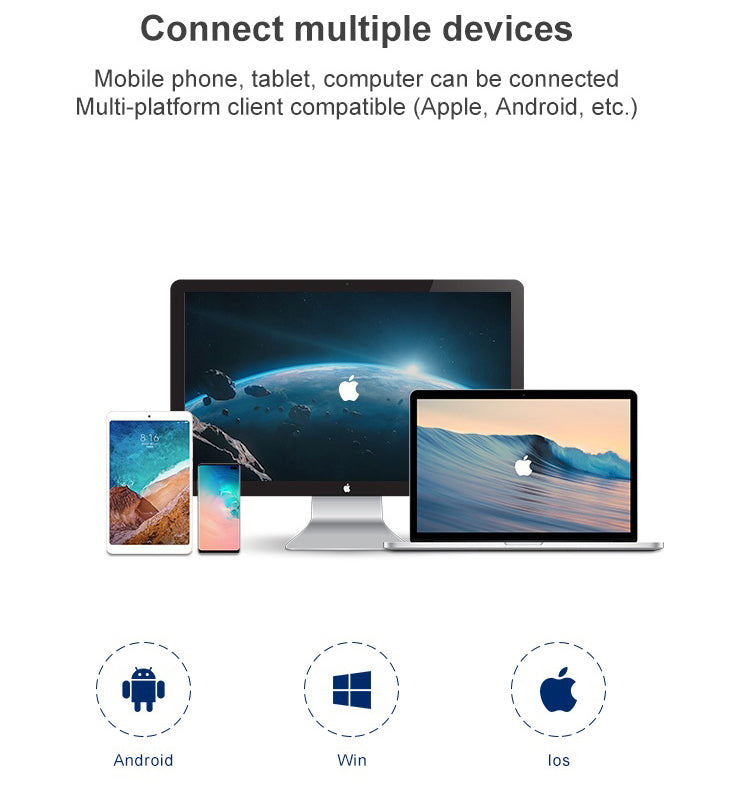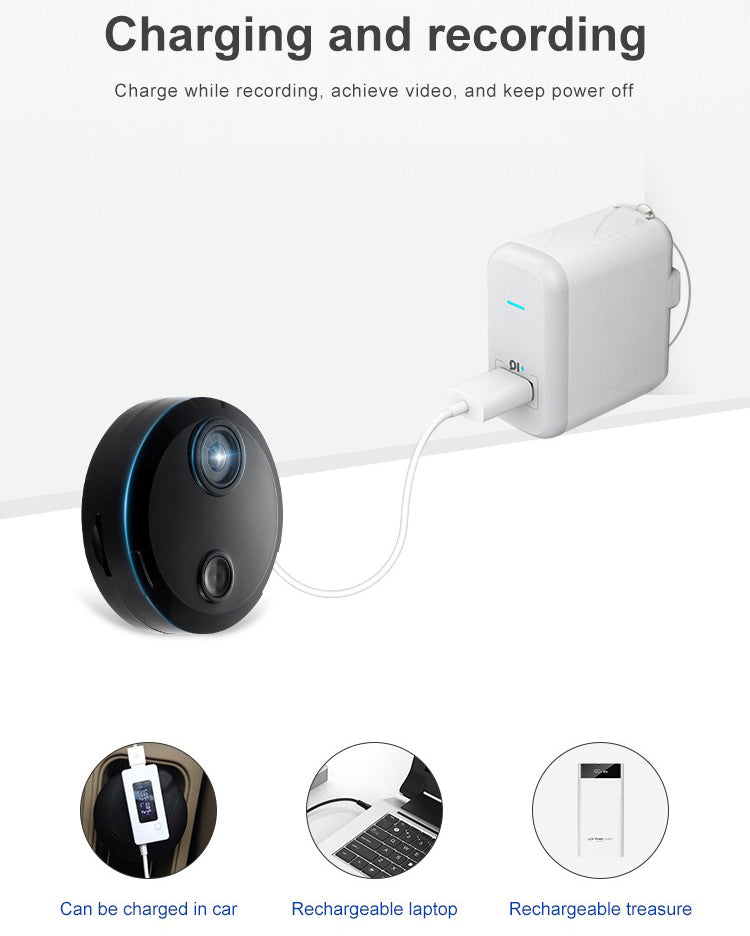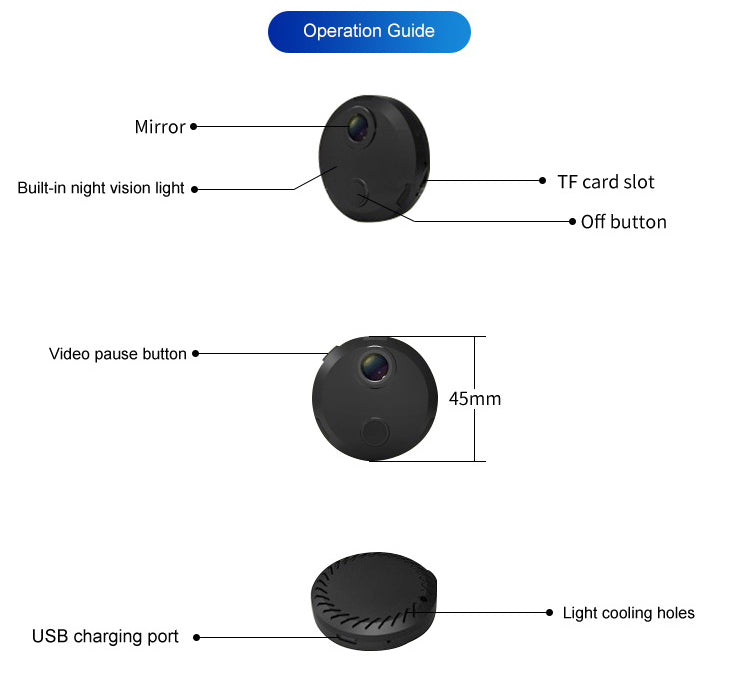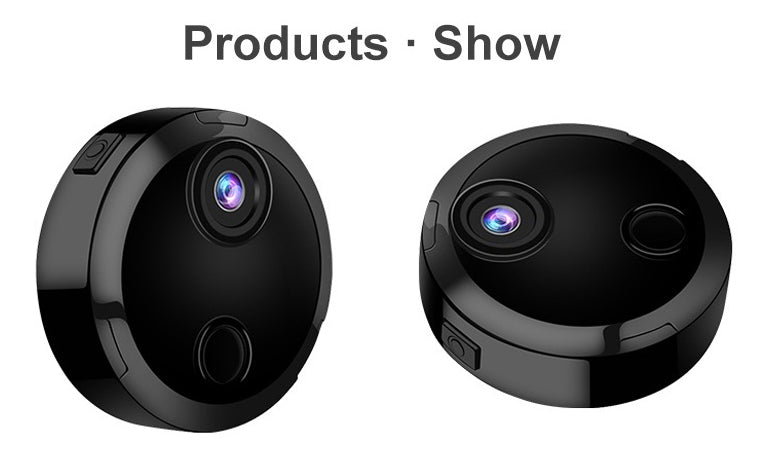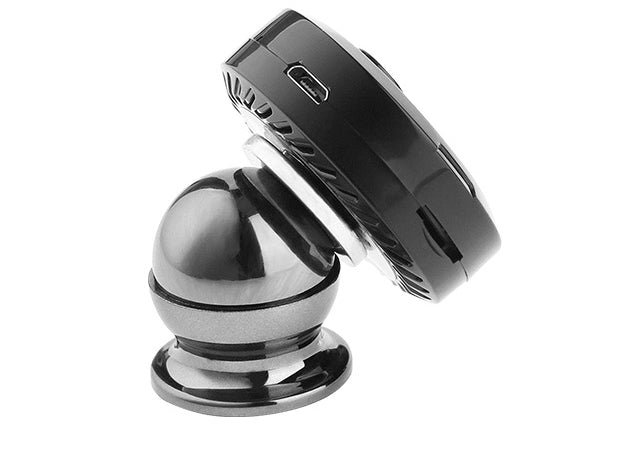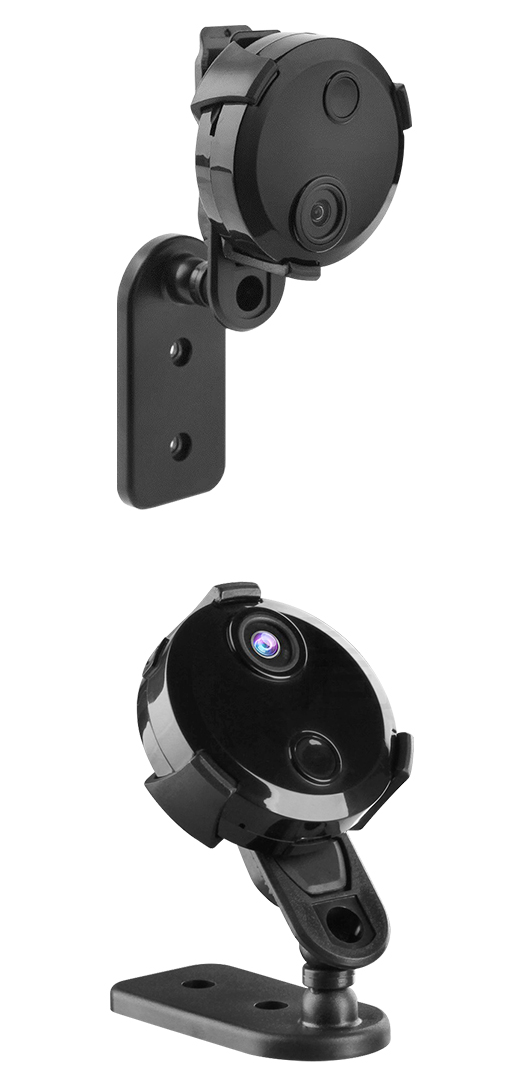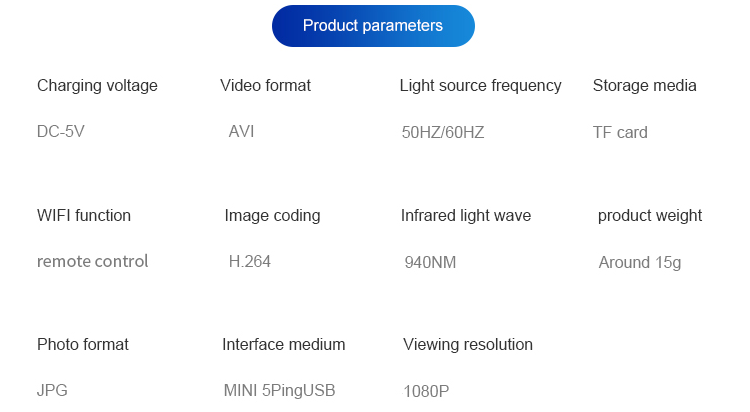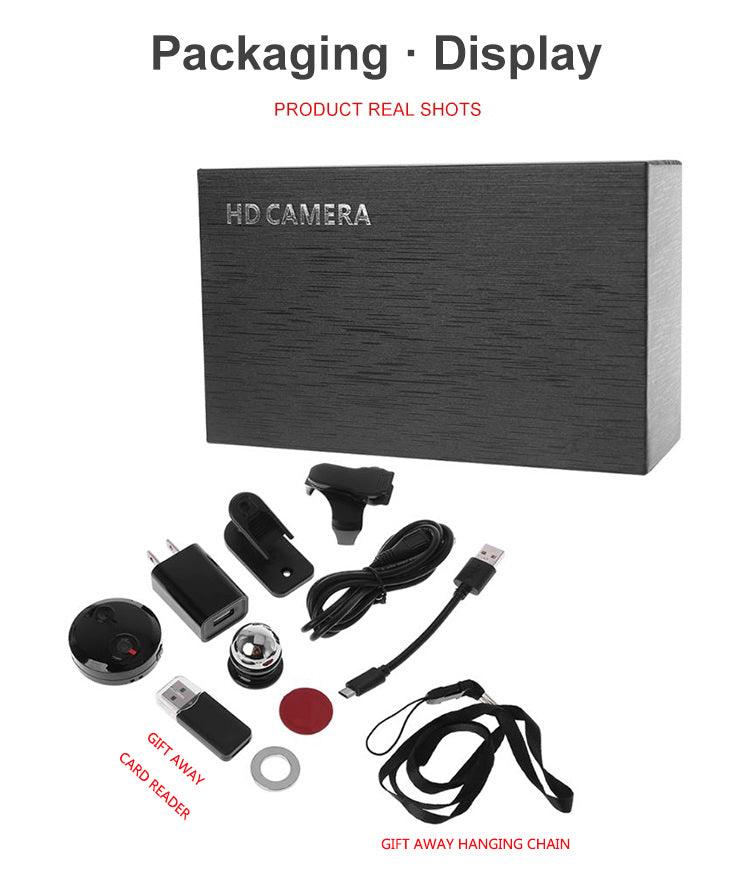 1 x Mini WiFi camera

1 x Magnetic Rotation Mount

2 x Sticker

1 x English Manual

1 x USB Cable

1 x Card reader
Click the picture to view the most detailed instructions.
Specific Description:
【Infrared night vision】 12 Infrared night vision LED lights,940nm Lamps,night vision without light and the distance can up to 5-7meters.150 degree wide angle, wider shooting monitoring range.

【Supports Motion detection 】 Support Remote triggering alarm and remote capture recording.Motion detection alarm function to send information to the phone. Working 2 hours when charging once.

【Loop recording and Charge while recording】 Camera supports MAX 64GB capacity for loop recording video.Automatically verwrites oldest video files if the TF card is full. Your cam also supports recording video and charging at the same time, so you never worry about running out of batteries.

【Full HD 1080P videos and photos】 HD1080P Wifi Camera,imaging more clear,more vivid colors.H.264 video format more stable.Cam records video in exceptional 1920X1080P HD at 25 frames per second.

【Super mini body camera】 Only 4.5*4.5*1.0cm, which makes it perfect as a home security camera or a housekeeper for recording both snapshot picture and videos without attracting any attention.Compatibility:Android,IOS.
FAQ
1.When will you ship my order?
Ordinary,once we get confirmation for payment,we will ship order within about 2 days.

2.Why is the battery capacity so small, it is not enough.
Our product is equipped with a 2000mAh lithium battery, which can be used for about 2 hours under WiFi connection. Similarly, its mini size limits its ability to accommodate larger capacity batteries. But we all will bring power bank when go out now, I believe battery problem can be solved perfectly.
3.Why can't I connect to WiFi or will be dropped after I connect?
Wifi connection is related to many problems, mainly:
1.Our products have built-in wifi, the effective use distance is within 10 meters, beyond this distance may lead to wifi interruption.
2.If the wifi environment is too dense, it may cause multiple wifi to seize the location, causing drop the connection.
3.The APP runs too much cache, causing the phone to get stuck. At tihis time, clear the cache or delete the app to download again.
4. Make sure the camera is fully charged, if in low power, the camera LED will flash yellow and the Wi-Fi cannot be connected by phone.
Professional support team will work on fixing any issue within 24 hours.
4.How about warranty?
AOLANSCCTV has a 12-month replacement. You will enjoy the best shopping experience!One years warranty. 1 Year Warranty Provided Directly from AOLANSCCTV.
5.Our service.
The sale of the product does not mean that our service is over, this is just the beginning of our service.
If you have any questions about pre-sales service, please don't hesitate to contact us at help@aolanscctv.com.