THE MAGNETIC MICRO WIFI SPY CAM!
Motion Detection And Night Vision

Super Mini & Portable Camera

1080P HD Video And 150° Viewing Angle 

IR Night Vision With Lager Range

Longer Battery Life

1 Year Warranty&Life Time Technical Support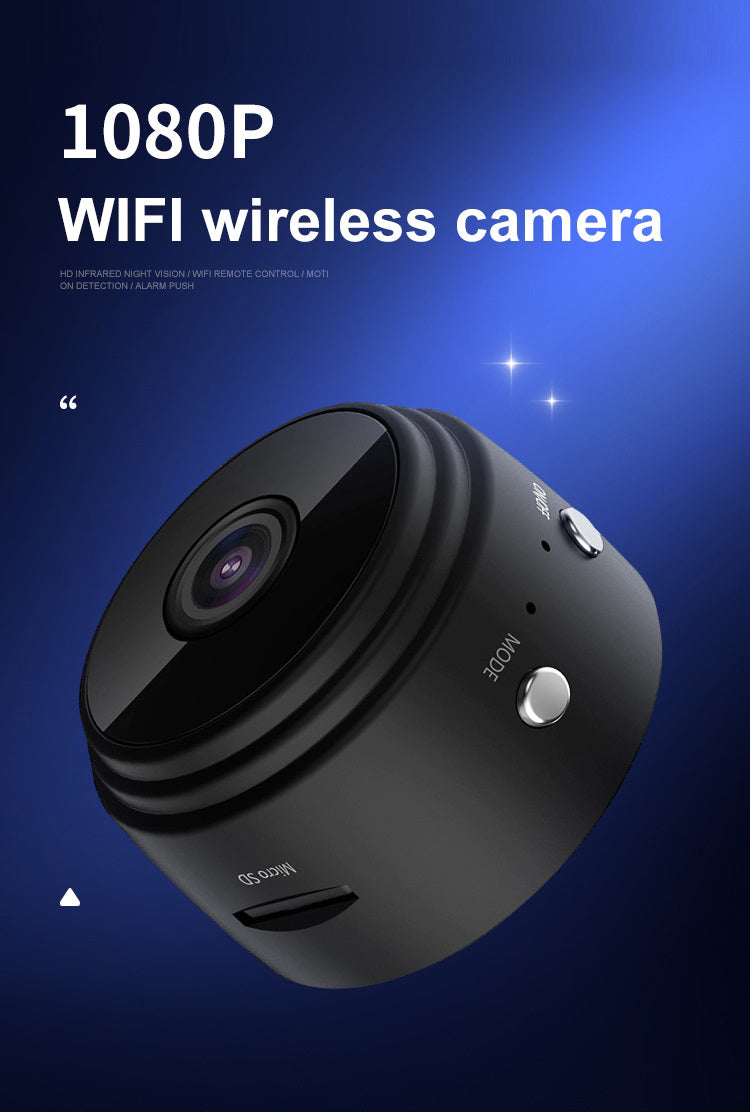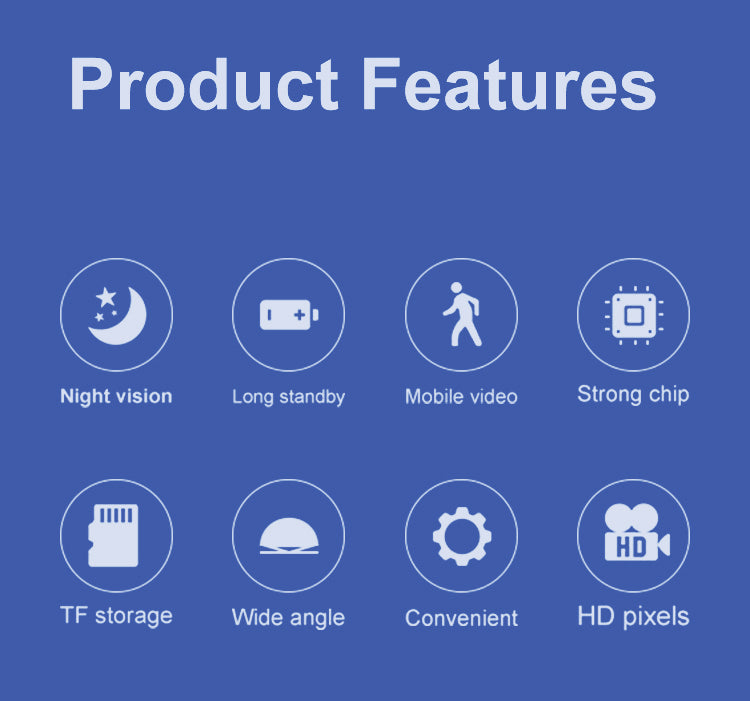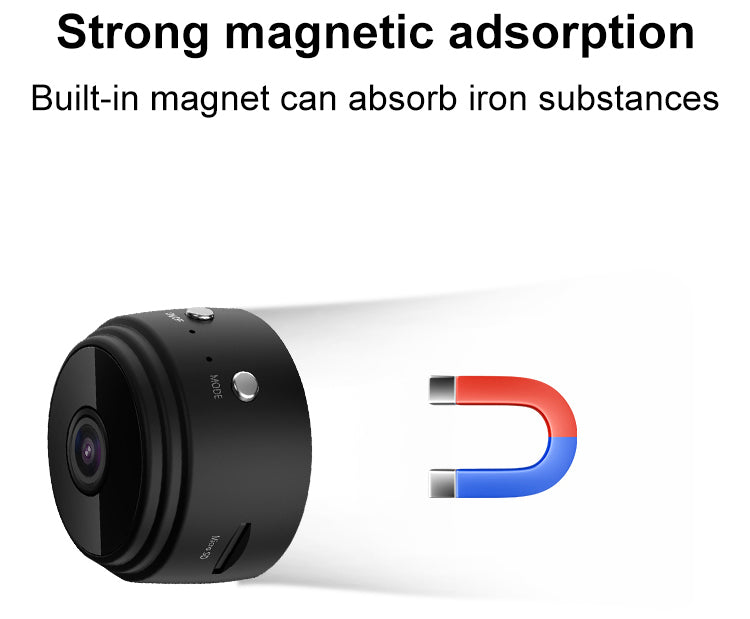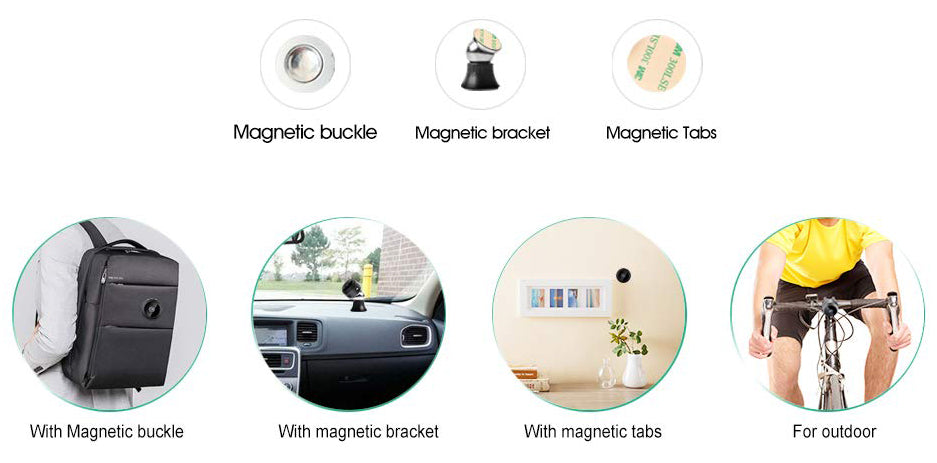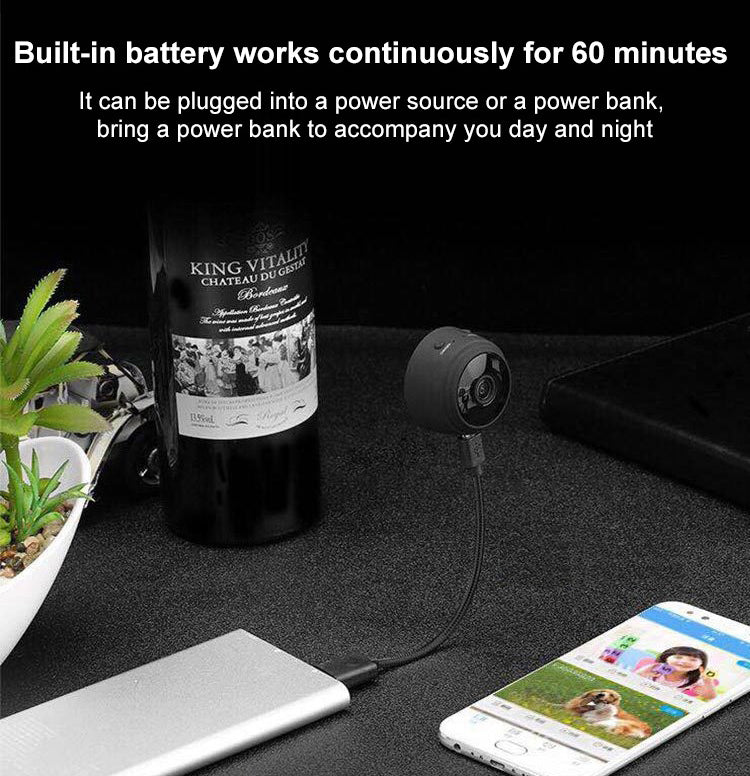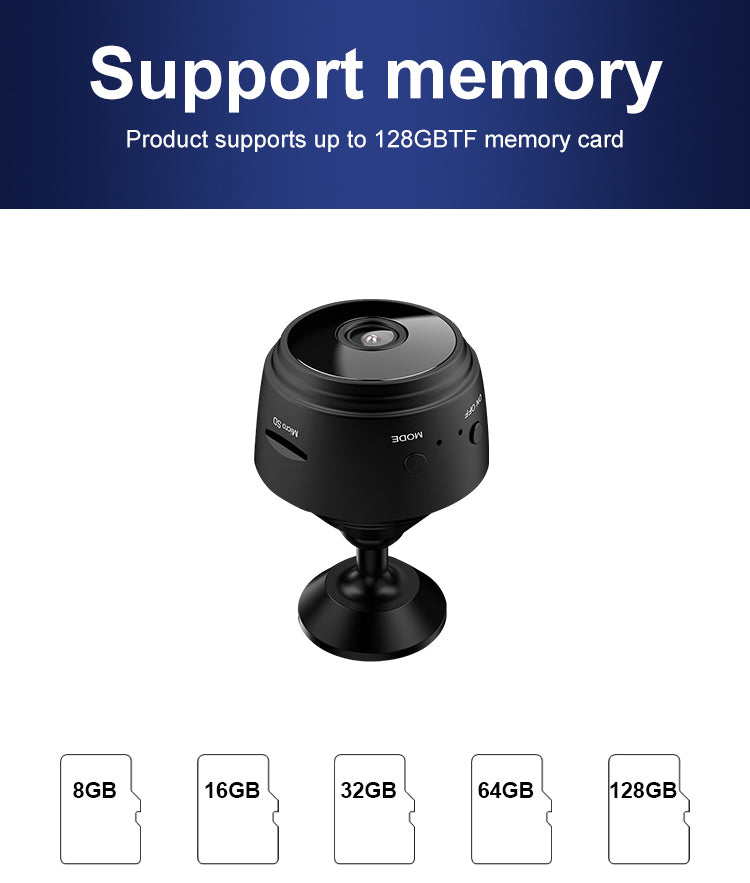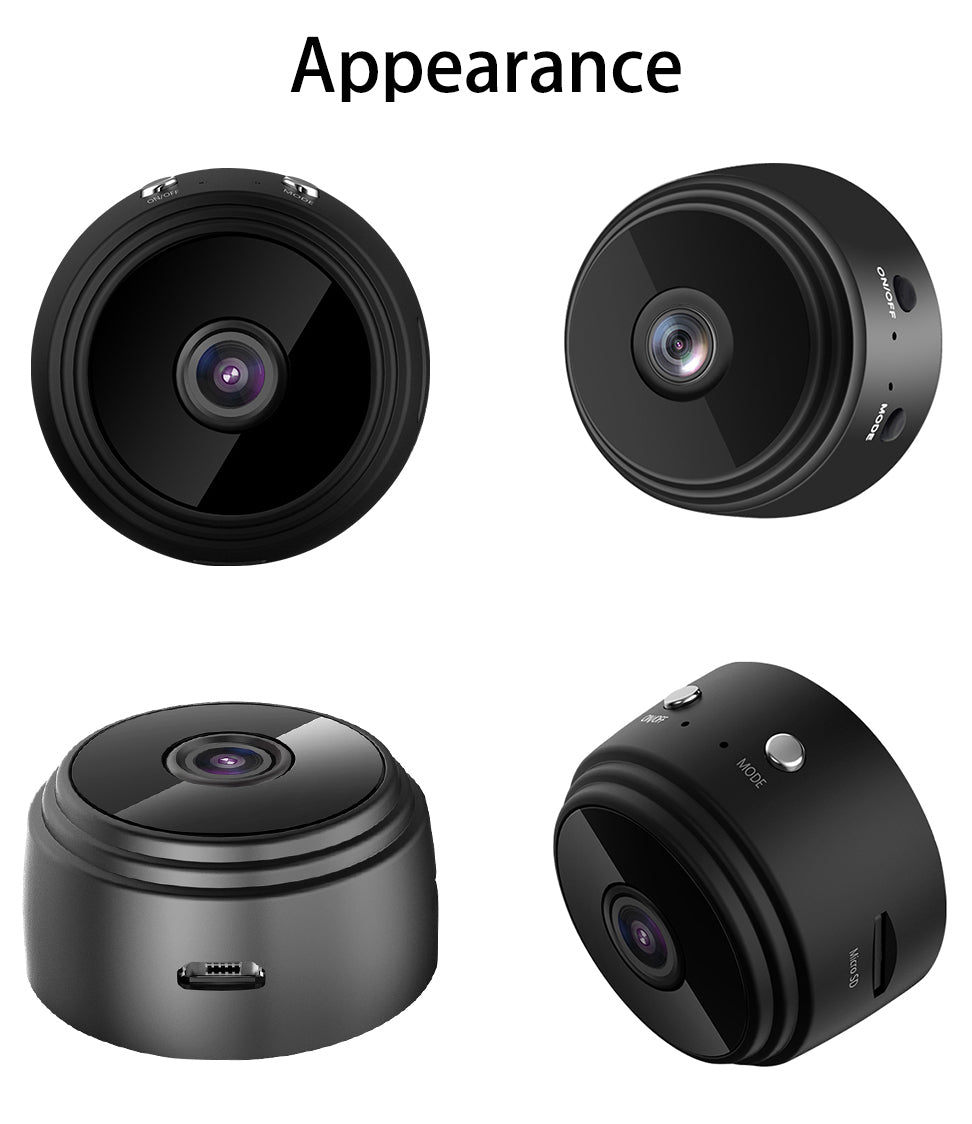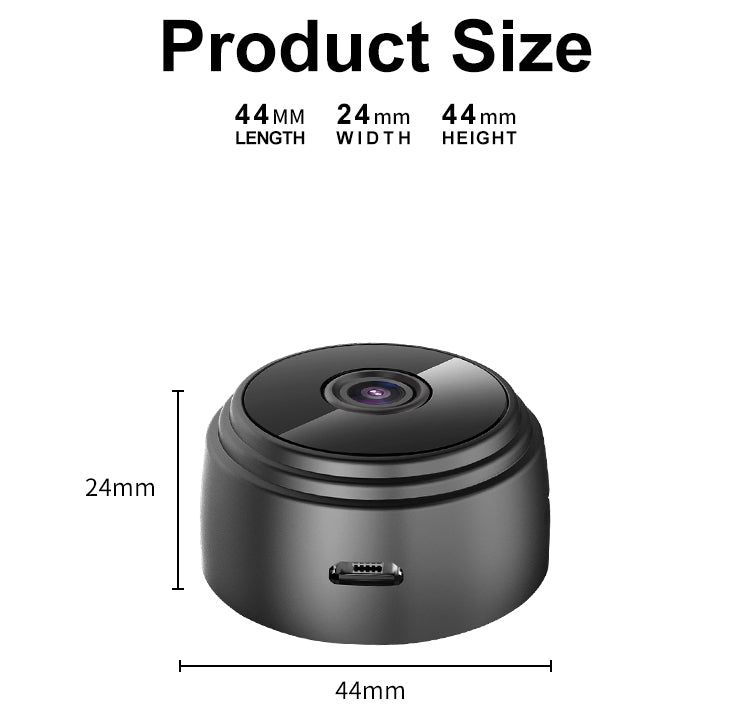 Tech Specs:
What's Included:
1* camera

1* bracket

1*USB cable

1* snake pipeline

1x User manual

1 Year Warranty Provided Directly From Aolanscctv
Tips:
1. Small cameras may emit heat during use. This is normal phenomenon. Do not worry. The mini security camera saves the important videos you want and protects your family and family property.
2. Due to long-term transportation, the battery of the micro camera is low, please charge it before use After ,camera can use about 1 hours.
3. WIFI Mini Spy Cam supports Class 10 micro SD card / TF card from 4 GB to 128GB. If there is no record, please check the size of the SD card or format the SD card as FAT32.
Specific Description:
1.
[MOTION DETECTION AND NIGHT VISION]:
With the upgraded intelligent motion detection, now you can set the sensor sensitivity manually. Once a motion is detected, the camera will send Push Notification with images to your phone. You can log into the App to see what's going on in real time and never worry about missing something important. The device features covert design of 6 infrared IR lights with non-luminance and 5M night vision distance. You can remotely switch it on/off on the App.
2.[SUPER MINI & PORTABLE CAMERA]: The camera is one of the world's smallest camera (0.9*1.69*1.69in,1oz), and work on 2.4GHz WiFi, which makes it perfect to keep an eye on your love or care. You can put this camera in the corner of home, office, store, car, even in your pocket or on your backpack with a strong magnet that can be adsorbed on any iron. In addition, it can also be used security camera, car camcorder, pet camera, baby camera.
3.[1080P HD VIDEO AND 150° VIEWING ANGLE]: This camera uses an advanced 2.0MP image sensor that will capture 1920 x 1080P HD video at 25fps with accurate color reproduction. The live video can be viewed via iOS/Android Smartphone, Tablet, Mac or Windows PC. And this wifi mini camera has 150° wide-angle professional grade lens, creating a large coverage view to monitor your care, perfect for house, office or family as a housekeeper, nanny cam,baby camera, pet camera.
4.[IR NIGHT VISION WITH LARGE RANGE]: Stay confident that this wireless wifi camera will never miss a beat with professional-grade night vision that leaves nothing to the imagination. This wifi camera has built in 6 high-powered infrared (IR) LEDs that can deliver an outstanding night vision range up to 16.4ft (5m) away in low light or even in the dark, and remotely turn it on or off. You will never be in dark and your baby or pets will not be disturbed by the LED glare.
5.[LONGER BATTERY LIFE]: This camera comes with a high-quality 300mAh rechargeable lithium-ion battery that can last continuous HD video recording about 1 hour. Besides, you can charge this wireless wifi camera with the included charging cables to keep it recording, and it supports loop recording, and record & playback with local micro SD card(up to128G,not included). So it also can be used for meeting room, car, travel, shops, cycling, gymnasium.
FAQ:
1.When will you ship my order?
Ordinary,once we get confirmation for payment,we will ship order within about 2 days.

2.Why is the battery capacity so small, it is not enough.
Our product is equipped with a 2000mAh lithium battery, which can be used for about 2 hours under WiFi connection. Similarly, its mini size limits its ability to accommodate larger capacity batteries. But we all will bring power bank when go out now, I believe battery problem can be solved perfectly.
3.Why can't I connect to WiFi or will be dropped after I connect?
Wifi connection is related to many problems, mainly:
1.Our products have built-in wifi, the effective use distance is within 10 meters, beyond this distance may lead to wifi interruption.
2.If the wifi environment is too dense, it may cause multiple wifi to seize the location, causing drop the connection.
3.The APP runs too much cache, causing the phone to get stuck. At tihis time, clear the cache or delete the app to download again.
4. Make sure the camera is fully charged, if in low power, the camera LED will flash yellow and the Wi-Fi cannot be connected by phone.
Professional support team will work on fixing any issue within 24 hours.
4.How about warranty?
AOLANSCCTV has a 12-month replacement. You will enjoy the best shopping experience!One years warranty. 1 Year Warranty Provided Directly from AOLANSCCTV.
5.Our service.
The sale of the product does not mean that our service is over, this is just the beginning of our service.
If you have any questions about pre-sales service, please don't hesitate to contact us at help@aolanscctv.com.