⭐ The world's first acrylic handheld collection of all the stable elements on the periodic table
⭐ Create a fun learning environment for your child
⭐ This is the perfect gift for the science or chemistry lover in your life
⭐ Includes 83 elements embedded in crystal clear acrylic
⭐ Some elements are more expensive than gold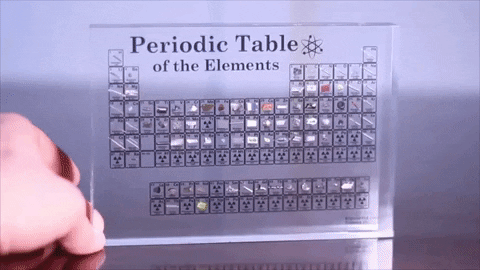 Enjoy this high-quality and complete element collection that you can find! This is the perfect gift for all science lovers around. This miniature periodic table is one of a kind that showcases every stable element. Each element is carefully embedded into the acrylic creating a unique and visually appealing piece of art.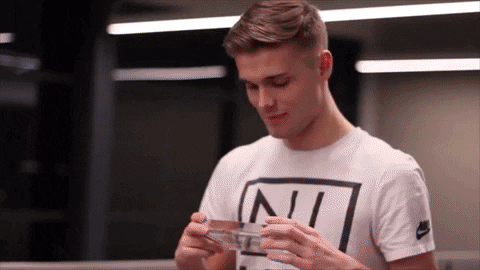 Who is it for?
The Acrylic Periodic Table is perfect for your child/pupil. It enhances a more enjoyable learning of the periodic table. With this bright and interesting colour in the periodic table, you can create a fun learning environment for students and children. Easily find and learn element groups. With orders numbers, atomic weights, symbols and names as well as periodic systems, children can improve their understanding, increase their interest in science and important information.

Suitable for any place
The periodic table of the elements shows that it is suitable for many places, whether it is a school, a classroom, a family, a bedroom, a study or an office study, a child, a family parent, it can be perfectly decorated as a crafts.
Good gift for children/teachers
The periodic table of elements is the most suitable teaching tool. The school posters are colourful, illustrated and contain lots of valuable information. You can use the craft desk decoration as a gift for the children to learn themselves, or they can give the teacher a gift as a kind of gift to enhance the fun of lessons.

83 Individual elements
Due to the rarity of some of the elements, they had to be excluded from the collection. Elements 85 to 118 were also excluded, besides Uranium and Thorium. 
Gas elements
The table displays pure bubbles of gas elements. (Xenon, Krypton, Argon, Neon, Helium, Oxygen, Nitrogen, and Hydrogen). All of the elements are broken, cut, machined, melted, or smashed with a hammer. 
Size

The smaller version comes with a size of 150 x 114 x 20 mm and the larger version with a size of 170 x 120 x 24 mm.
Material
The periodic table is made of high quality acrylic material. It is durable and long lasting. It can be used for a long time without damage. The lightweight banner material is easy and quick to hang, which is very suitable for tables, tables, etc. as desktop decoration, beautiful and practical.

Safety reference 
Although several of the elements on the Periodic Table are dangerous, the collection is safe to handle. 
Minimum Qty
Discount
1+
5% Off

(Code:NEW5)

2+
8% Off

(Code:NEW8)&Free Shipping

3+

12% Off&Free Shipping